Today's Women in SF&F Month guest is Tori Bovalino! Her YA debut novel, The Devil Makes Three, is a gothic horror/mystery thriller story in which a summer job at the school library leads to unintentionally freeing a demon from an ancient grimoire. The Devil Makes Three will be out on August 10, and her next novel, a retelling of Christina Rosetti's "Goblin Market" titled Not Good for Maidens, is scheduled for release next year.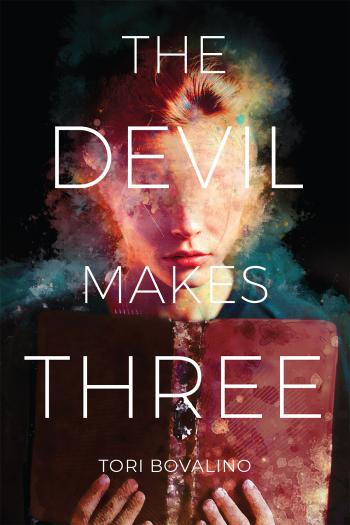 On the Amorphous Nature of Horror
Tori Bovalino
Thank you to Fantasy Book Café for having me! Today, we're talking about horror. So many elements of horror come into SFF, especially in recent times when darkness is its own type of escapism.
When I was growing up, my search for reading material had one major bit of criteria: will this scare me? I tore through RL Stine's catalogue and moved on to Stephen King way before it was socially acceptable. My sister and I had a hardback copy of Scary Stories to Tell in the Dark and the subsequent sequels, which came out at every sleepover. We'd turn the page onto illustrations with our eyes half-closed to reveal Harold or the woman searching for her lost toe. This passion for spooks spread into other aspects of my life: when I had the TV to myself, I'd go searching for ghost hunting shows or murder documentaries. I spent hours online reading ghost stories from my little corner of Pennsylvania, until I was nearly too afraid to sleep. Even now, I spend way too much time on Reddit's nosleep forum, searching for my next terror.
Horror exists to petrify, to terrify, to remind us of the things that may or may not lurk in the dark. Elements of horror bleed into other areas of fiction constantly: see the supernatural elements and undercurrent of fear in Maggie Stiefvater's The Raven Cycle and the mix of body horror and suspense in The Cruel Prince by Holly Black.
But what are elements of horror? It's such a varied genre that it can be hard to pin down. To go back to my childhood, asking Will this scare me? is as good a test as any. At its root, horror is intended to make a reader feel afraid or unsettled. Atmosphere plays an important role in this: does the voice of the book paired with the setting and the emotional reactions of the characters elicit dread? Horror can also contain elements of the supernatural, such as ghosts and demons.
The difference between a book with horror elements and a horror novel, though, is the intention: is fear the primary reaction, or does the plot have a different aim? We can see this difference in films like What We Do in the Shadows. Though the film has many elements of horror (gore, supernatural creatures, dark and mysterious house) these elements are overshadowed by the comedic plot. Thus, Shadows is not primarily a horror film.
The lines are certainly blurry. And the genre itself is incredibly varied. Tender is the Flesh by Agustina Bazterrica is a recent horror offering set in a realistic world in which humans are farmed for meat. It is very different from a book like Mexican Gothic by Silva Moreno-Garcia, which centers on a peculiar family living in a gothic house. Though these books have their differences, the elements of fear and dread are still present and primarily in the forefront.
When you evaluate the primary question of horror, Will this scare me?, it's no surprise that there is such variation. How can a genre meant to terrify be consistent when every person's fears are different? Horror has to be varied to cater to a variety of scary tastes.
When I write horror, or a book with horror elements, I know it's not going to scare everyone. That's a given since fear is subjective. If I'm scaring myself, then I'm doing a good enough job. Fear is a basic part of humanity, so of course fiction would seek to mirror that. I love to be scared because it reminds me, with every accelerated heartbeat, that I am alive.
Tori Bovalino is the author of THE DEVIL MAKES THREE, available August 10, 2021 from Page Street.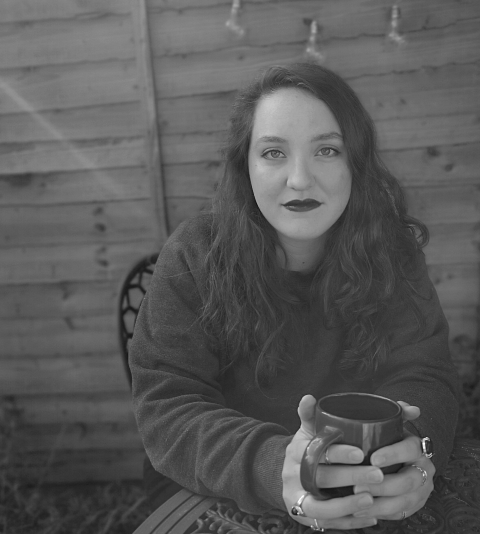 Tori Bovalino is originally from Pittsburgh, Pennsylvania and lives in London. She holds a BA in English and anthropology from the University of Pittsburgh and an MA in Creative Writing from Royal Holloway, University of London. She is currently a student in Royal Holloway's Creative writing and practice-based PhD program. Her debut novel, The Devil Makes Three, is forthcoming from Page Street. Tori is represented by Dr. Uwe Stender and Amelia Appel at TriadaUS Literary Agency. She is active on social media as @toribov.